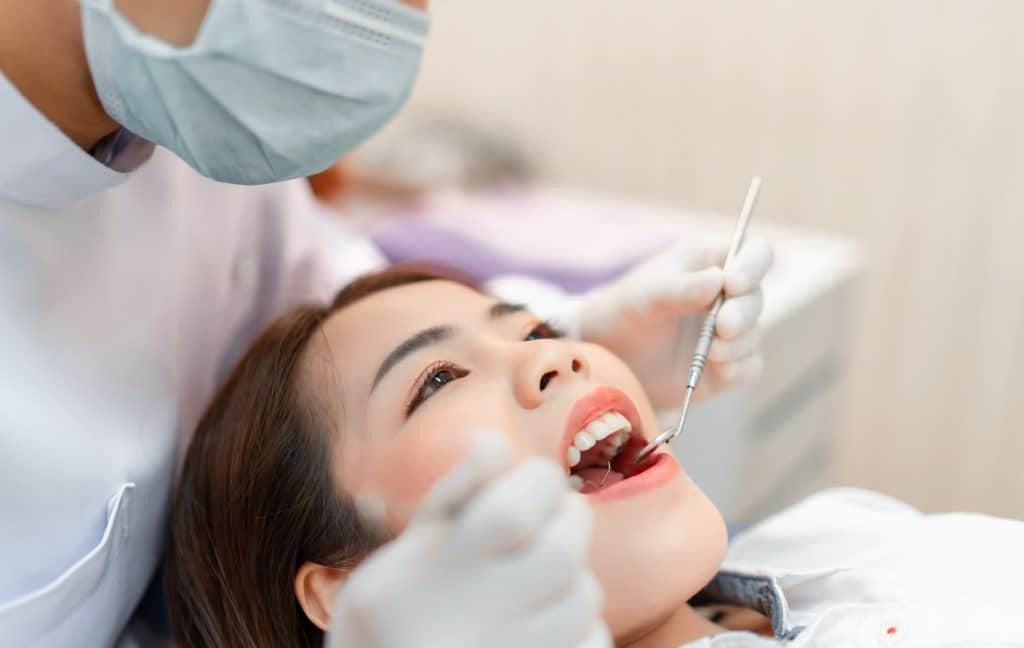 It has been eight months into the Coronavirus pandemic, and people are still adjusting their everyday lives to keep their families safe by cutting out inessential activities and staying home. Unfortunately, services that instill concern – such as going to doctors' visits or to the hospital – are falling into this category. It is crucial, however, to continue attending essential appointments such as doctor or dentist visits in order to keep your health at the forefront.  Letting problems such as gum disease or a cavity get worse will only be detrimental for you in the long run, which is why the team at Dreem Dentistry in Leawood, KS wants you to know what skipping your dental procedure can do to your oral health.
Increased Damage
Whenever you develop a cavity, you are essential developing a small hole in your tooth that is created by harmful bacteria eating away at the oral structure. When bacteria come into contact with substances such as sugar, they secrete a harmful acid that erodes the healthy structure of your tooth, causing a cavity. When this happens, you may seek restorative dental procedures such as a tooth filling to attend to the affected area and restore your smile. If you wait, however, the bacteria and other organisms that cause the cavity in the first place continue to spread and eat away at your tooth's structure. If allowed to continue, it can result in decay and even loss, permanently blemishing your smile as well as compromising your oral health.
Spread of Harmful Bacteria
Most oral problems such as gum disease or cavities are caused by harmful oral bacteria. When you skip your routine check-up, restorative procedure, or other treatment, what you are doing is allowing the microorganisms to not only continue to grow, but to spread and cause harm to your other oral structures as well. Once infection begins to take over, it can continue to develop and permanently hurt your smile or keep it in danger.
Your Tooth has Potential for Loss
Consistent delay coupled with poor hygiene or dental health habits can ultimately result in tooth loss. Once an oral structure is teeming with bacteria, the structure begins to decay and deteriorate before your eyes. Once this process starts, it can be difficult to manage or stop unless you take the steps necessary to seek quality dental care. If allowed to progress, it will lead to tooth loss, causing a slew of issues that could have been easily avoided by attending scheduled treatments or appointments. For more information, contact our office today.
Learn More from Our Leawood, KS Dentist
At Dreem Dentistry in Leawood, KS, we take your health very seriously and emphasize the importance of keeping tabs on your smile by attending routine appointments. To schedule your appointment with our office or to learn more, contact Dreem Dentistry at (913) 681-5500 today.