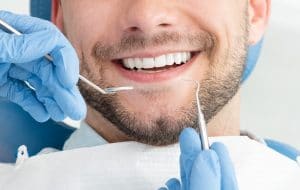 When it comes to treating your smile, it's important to understand the specifics of your treatment and, more importantly, the reason why you need it. The more you know about your dental health, the more prepared you'll be to care for your restoration and ensure its success. If your dental treatment includes tooth extraction, then understanding the need to remove your tooth can be even more important. Tooth extraction is usually recommended only in severe cases of tooth trouble. Knowing this means you'll be more inclined to take the recommendation seriously and extract the tooth as soon as possible.
Why it's necessary now
The reason why you need tooth extraction is one of the most important things to understand about your condition, and for many different reasons. For example, if you need to extract a tooth because it's become extremely damaged, then the tooth's compromised condition could also impact your bite function. If the tooth in question suffers from severe infection (or tooth decay), then its presence on your dental ridge could pose a risk to the rest of your oral health, as well.  In most cases, the need for tooth extraction means that the tooth can't be saved, which is the most important thing to remember.
Why you should also replace the tooth
Understanding why your tooth needs to be extracted makes it clear that removing the tooth is essential to preserving your oral health. However, it doesn't negate the impact that losing the tooth structure can have on several other aspects of your oral health, including your bite's function and the integrity of your teeth and oral structures. These consequences are an important reason why tooth extraction is only recommended when it's absolutely necessary, and they're why you should plan on replacing the extracted tooth as soon as possible.
How to avoid it in the future
After you've extracted and replaced a severely compromised tooth, the rest of your healthy, natural teeth and oral structures have a better chance at remaining strong and healthy for life. However, there may still be risks that can develop later that may lead to a need to extract another tooth if they aren't prevented or dealt with promptly. You can better preserve your smile by taking good care of your healthy, natural teeth and the restoration that replaces your extracted tooth. With proper care and maintenance, you have a greater chance at avoiding issues that could threaten your teeth and oral health.
Ask your dentist about tooth extraction
The need for tooth extraction can sometimes be confusing, but it might be the most effective way to avoid more serious trouble for your oral health. To learn more, schedule an appointment with us by calling Dreem Dentistry in Leawood, KS, today at 913-681-5500. We also serve patients who live in Overland Park and all surrounding communities.